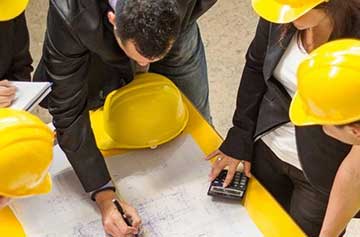 Institution of Safety Engineers (India) provides Services to Industries, organization and needy related to Safety, Health, Environment & Quality. Such Services help to Control Risk at work place, Protect environment, improving Quality & Safety performance in Organisation. Highly Qualified, Skilled & Experienced Professional perform such Task from Institution of Safety Engineers (India) ends. Services Provide by Institution of Safety Engineers (India) is here under:
Services for ISO Auditing & Certification (ISO 9001:2015, ISO 14001:2015, ISO 45001:2018 etc)

3rd Party EHSQ Audit & Survey, Training, Inspection, Environmental monitoring, Testing & examination of Tools, Tackles, equipments, structures,

Consultation services for Emergency Plan, DMP, QAP, EIA, EMP, EC, Waste Mgt. Plan, HAZOP Study, Fire Load calculation & survey, Safety Mgt. Plan ,  Lighting Arrestor Survey, Road Safety Audit etc. 

Valuer, Loss Assessor Services 

Consultation services for Design of Fire Hydrant and firefighting system.

Safety Promotional Material like poster, banner, sticker, Pocket booklet etc.

Developing Safety, Health & Environment Manuals, Hand books, Format & Checklist for Industries as per their need etc.
For more Details call +91-8720831773      or   mail    info@iseindia.in