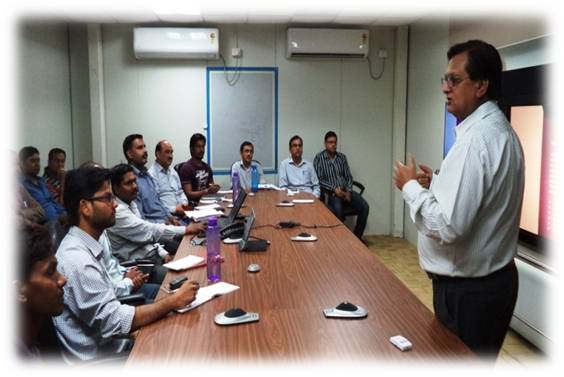 Now a day several people Killed, Several injured in a industries, on road or other places due to accident & environment is also effected due to unawareness of safety rule. On this View Institution of Safety Engineers (India) is established in year 2012 under Zeenat Jhan Educational & welfare Trust, Registered under Public Trust Act in India, Govt. Registration No. 5240  to Prevent accident, control Risk at workplace & Protect Environment.
Institution of Safety Engineers (India) is An ISO 9001:2015 certified Institution & working for preventing Industrial Accident, Road accident, Occupational Disease and aware to Society people for saving Lives during disaster. It is working in field of environment for saving Natural resources & Protecting Environment. It is also working to control pollution and aware to people from hazard concerned with cooking food & associated in ruler, Town & Metro area. ISE (India) imparting EHS related Training to society people for creating employment and assisting them for their better carrier. Institution of Safety Engineers (India) is established with following objectives.
Creating Awareness among society to prevent Accident & Protect Environment.
Aware to society people for plantation & Saving Natural Resources.
Aware to people for saving Lives during disaster.
Providing EHS related services to industries or organization or Institution and carrying Activity Like 3rd Party Audit, Training, EHS awareness program etc.
Work to prevent Occupational Diseases and help to poor and needy people.
Conducting Safety health Environment Related Training to needy people and create job opportunities
Consultation and sharing of professional knowledge between members and other interested parties.
Conducting seminar & Conferences in State, National & international basis to promote Safety, Health, Environment & Quality management system (SHEQM).
For getting these objectives ISE (India) is working on different level to co-ordinate with different Industries, agency, institute and society people to Prevent Accident, Protect Environment and minimise Losses during Disaster to create awareness through Training, Program and other means.